Circuit Breaker Testing Equipment
Circuit Breaker Testing is used to test both the performance of individual switching mechanisms and the timing of Overall tripping system. Circuit Breaker Testing is essential to ensure the safe and reliable performance of this key link in the power asset chain.
Circuit breakers perform a vital role in protecting expensive equipment from damage through faults. Testing the performance of circuit breakers regularly is, therefore, an essential and cost-effective part of any maintenance strategy.
Circuit Breaker Analyser
CB-300 Circuit Breaker analyser can be used to test and measure the mechanical characteristic parameters of high voltage switch (such as vacuum, six fluoride, less oil).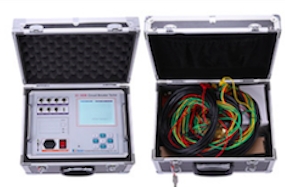 AT CB-300
Circuit Breaker Timer
ATPL TIM-10 Circuit Braker timer is suitable for Indoor/ Outdoor / LV / HV breaker of various types and Coil Voltages of 24V to 220V AC/DC and it is also suitable up to 220KV substation Circuit Breaker Testing.
AT TIM-10
Contact Resistance Meters
CRM 100 is 4 ½ digit Contact Resistance Meter which is a digital micro-ohm meter designed for measuring resistances in three ranges viz. 200μOhm - 2mOhm - 20mOhm with resolution of 0.01μOhm in 200 μOhm range.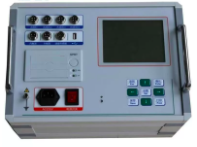 AT CRM-100
Micro-Ohm Meters
ATMOM-400P is a portable High Current micro-ohm meter which is designed for easy operation. It is widely used for loop resistance testing with the resolution of 0.1μ which can provide high current output as well.

ATPL MOM