POISK-2016
Audio Frequency Receivers
Receiver POISK-2016 is intended for damages location of any type in any power cables with voltage of 0.4-35 kV using the acoustic and induction methods.
P-806
Audio Frequency Receivers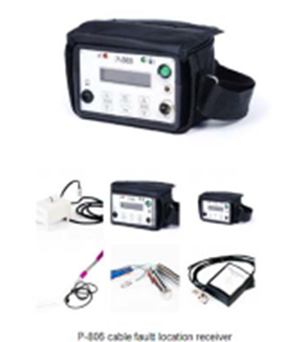 Receiver P-806 is a modern cable fault location receiver with fast response and noise immunity. Its design allows detecting most of types of damage and faults of any type power cables quickly and surely.